The Way Home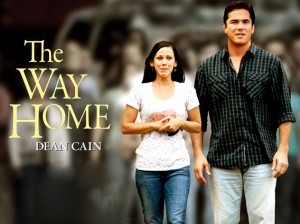 The Way Home is an inspirational true story about how a community rallied around a distraught family to search for their missing two year-old boy and by doing so changed the lives of many of those involved.
Randy Simpkins is a man with his priorities out-of-whack. But when his two year-old son, Joe, disappears on their rural farm, everything Randy has taken for granted is brought into painful focus. After searching in vain, Randy and Christal call the authorities, who show up in force. As word spreads, the community responds – Randy and Christal brought to grateful tears as church congregations, local businesses and neighbors flood in, volunteering to help.
The community rallies together when all hope seems lost, and the lives of those involved are drastically changed.

Film Production Information
Director:
Lance W. Dreesen
Writer:
Lance W. Dreesen
Cast:
Dean Cain
Lori Beth Edgeman
Tom Nowicki
Sonny Shroyer

Producer:
Lance W. Dreesen, Clint Hutchison
Production Company:
Genre:
Drama
Runtime:
02:00:00
MPAA Rating:
PG
Website: